All posts
We Raised $25 Million from Tiger Global and Others to Unlock the Power of Voice Data and Fuel the World's Big Ideas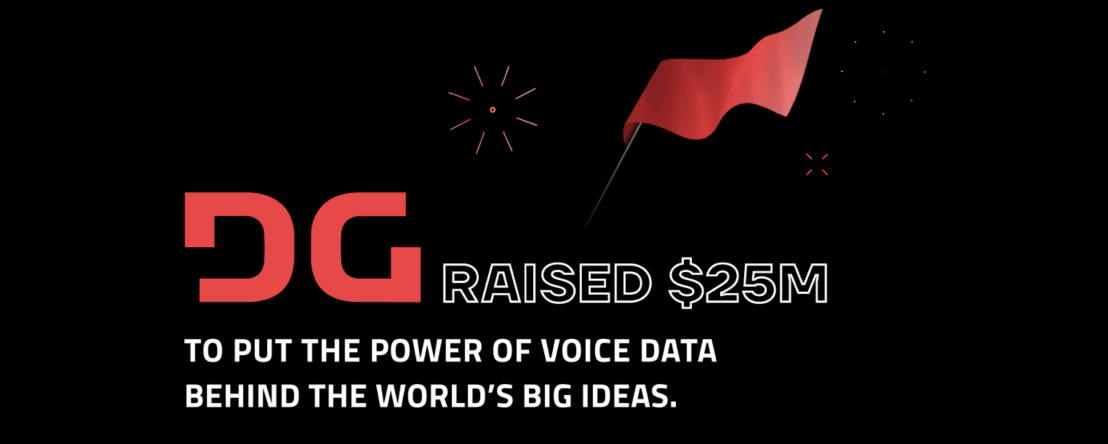 Over the past year, we have seen the speech recognition market evolve like never before. When we first announced our Series A in March 2020, enterprises were starting to recognize the impact a tailored approach to speech could have on their business. Yet, there was no "race to space" moment driving companies to adopt a new solution, especially when their existing provider was working "fine." That quickly changed when COVID-19 hit. Companies were at an inflection point and forced to fast track digital transformation initiatives, compressing years of well-thought-out plans into mere months, and quickly transitioning teams to a remote workforce. The pandemic exposed the cracks in the foundation-while many enterprises were loosely prepared to adopt a remote workforce, the technology in play was not adequate. Voice enabled technology for example, which was considered a "nice to have", quickly became a necessity for many businesses. At Deepgram, we take our role in this evolution very seriously. We are on a mission to set the standard for how to build voice enabled applications, and help enterprises differentiate themselves.
Newsletter
Get Deepgram news and product updates
Big data and cloud computing has allowed us to collect massive amounts of customer and employee data from emails, forms, websites, apps, chat, and SMS. This structured data is what companies can currently see and use, and it's just the tip of the iceberg. 90% of all data in the world is unstructured-this includes audio, images and video not easily put into databases. We believe that voice data presents businesses with a significant opportunity to gain more insight into business, customers and markets, and we are eager to help enterprises unlock the potential hidden within their voice data. With that, we are excited to announce that we have raised a $25 million Series B led by Tiger Global with participation from Citi Ventures, Wing VC, SAP.io and NVIDIA Inception GPU Ventures to ensure we can continue the momentum built in 2020.
"Voice is the largest treasure trove of enterprise data waiting to be unlocked. Deepgram is modernizing speech recognition for the modern enterprise, making it fast and simple to unearth valuable data from any conversation, meeting or customer interaction," Zach DeWitt, Partner at Wing VC. "Today's speech recognition technology is designed for simple queries, think your Alexa or Siri, but enterprise speech is more complicated. You have multiple people speaking over each other with industry-specific jargon. Deepgram's end-to-end deep learning approach is revolutionizing what data can be extracted from voice, providing enterprise customers unparalleled accuracy and scalability."
Now is the Time for Tailored Speech
At Deepgram, we have focused our efforts on reinventing Automatic Speech Recognition (ASR) because the old way just doesn't work anymore. Speech is messy! Think about the endless video calls we have been on the past year-you have multiple employees, often speaking at the same time, with various background noise and poor microphones to account for. All of these factors significantly impact the quality of the voice recording, which ultimately impacts the types of insights that you can gather from your transcription. With advancements in Artificial Intelligence (AI) and Natural Language Processing (NLP), the ability to deliver highly accurate transcriptions in real-time is finally achievable. We train our speech models to learn and adapt under complex, real-world scenarios, taking into account customers' unique vocabularies, accents, product names, and background noise.
This enables us to provide our customers with transcriptions that are over 95% accurate, without having to compromise on any other dimension, meaning they can spend less time sifting through audio files and transcriptions to gather actionable insights. This new funding will allow us to continue to strengthen our lead over competitors in key market differentiators like accuracy, speed, scale, and affordability. We have spent the last year investing in key capabilities across data acquisition, labeling, model training, our Application Programming Interface (API) and we're ready to scale.
This new funding will support our efforts to deliver higher accuracy, improved reliability, real-time speeds and massive scale at an affordable price for our customers. In the next year, we will also grow our team even more and deliver an easy self-service experience for our customers. Our hope is to make it easier than ever for enterprises and software companies to use Deepgram to quickly build new voice-enabled experiences, easily integrating voice into their existing business processes.
"Deepgram is one of the early members of Inception, NVIDIA's virtual acceleration platform for AI startups," said Jeff Herbst, Vice President of Business Development and Head of NVIDIA Inception GPU Ventures. "They've made significant contributions to the field of conversational intelligence, particularly as it relates to GPU-accelerated automated speech recognition, and we're delighted to extend our relationship with an additional financial investment."
"Almost every company is becoming a software company, and all companies need to listen and respond to their customers and employees. Deepgram enables enterprises to build new and compelling voice experiences for our increasingly digital world," said John Curtius, Partner at Tiger Global. "We look forward to partnering with Scott and the entire Deepgram team as the company continues to grow and unlock speech for all enterprises."
This funding comes on the heels of an extremely busy, transformative year for the Deepgram team. We welcomed 47 new employees in 2020 including several executive team members, growing our headcount 5x, processed more than 100 billion spoken words this year (that's equivalent to a few millennia), launched a new training capability, Deepgram AutoML, to further streamline AI model development and helped customers realize the untapped potential hidden within their audio data.
"Deepgram's ability to create custom voice-recognition models made the decision to bring the team on as a technology partner a no-brainer for us," said Adam Settle, Vice President of Product at Sharpen. "The ASR platform pushes its models to perform under complex, real-life conditions, which helps our customers achieve vastly improved accuracy rates without compromising on the accuracy or speed of the transcription. Plus, with the speech recognition element of our platform squared away, our data science and development teams can focus on the tools and analytics that our customers require to be successful."
We're excited about this next chapter of Deepgram's story and can't wait to share the future milestone moments that we accomplish with our customers along the way. With today's advancements in technology, voice has the ability to become the next programmable interface, and through Deepgram, enterprises have the power to use speech data to power the next set of big ideas and experiences. Voice is the future of the enterprise, and we're looking forward to helping companies capitalize on their audio data.
If you have any feedback about this post, or anything else around Deepgram, we'd love to hear from you. Please let us know in our GitHub discussions.
More with these tags:
Share your feedback
Was this article useful or interesting to you?
Thank you!
We appreciate your response.